I took this in rural Georgia today. A bit of a back story might help with perspective. This is the big picture of my shot:



Once upon a time, you could buy a cool refreshing beverage here. Look, it was even air conditioned: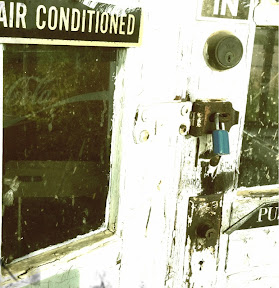 I love dilapidated infrastructure. The Geek isn't nearly as taken with it as I am, but I think it's quite photogenic.
On vacation (again. I know, I know. If that's not consumerism, I don't know what is) so the next week will be shots from our family trip. ->
-Posted using (enter requisite phrase which brags about your cool gadgets and applications for said gadget here)